While working on a Loupedeck profile for VDMX. I thought I'd quickly jump on making a profile for QLab.
If you're not familiar with QLab, it is a very popular show cueing software used in performance spaces around the world.
Stylized by its GO button. QLab lets you build shows, and step through them with a single "Go" button (the spacebar).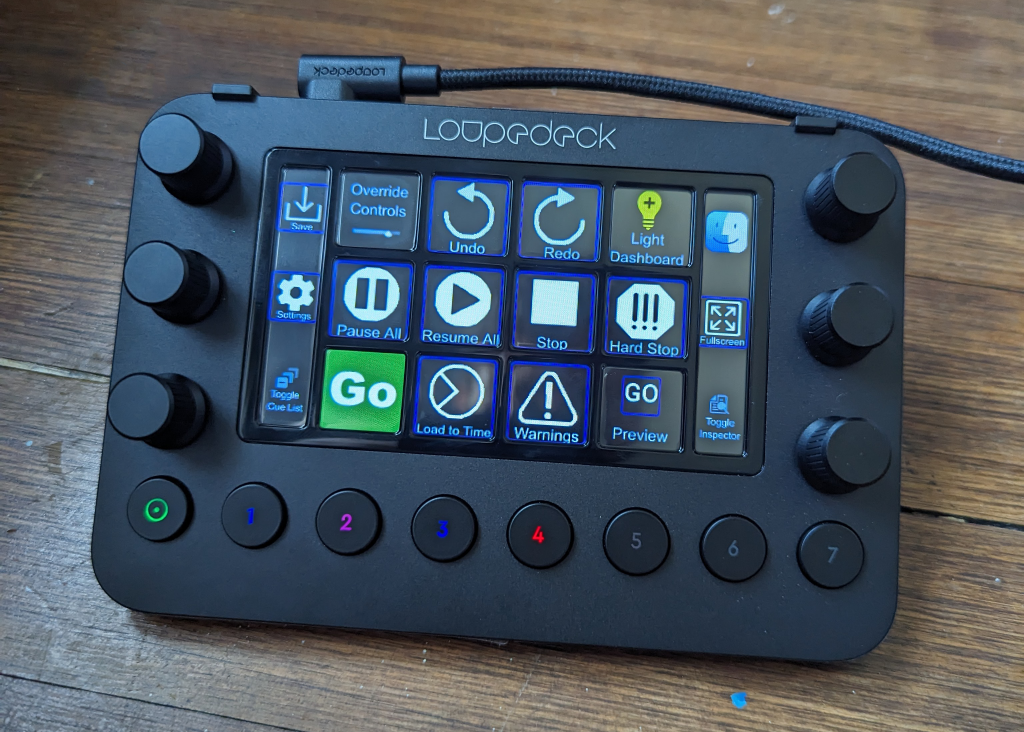 Loupedeck can run AppleScript commands and QLab has features without keyboard shortcuts..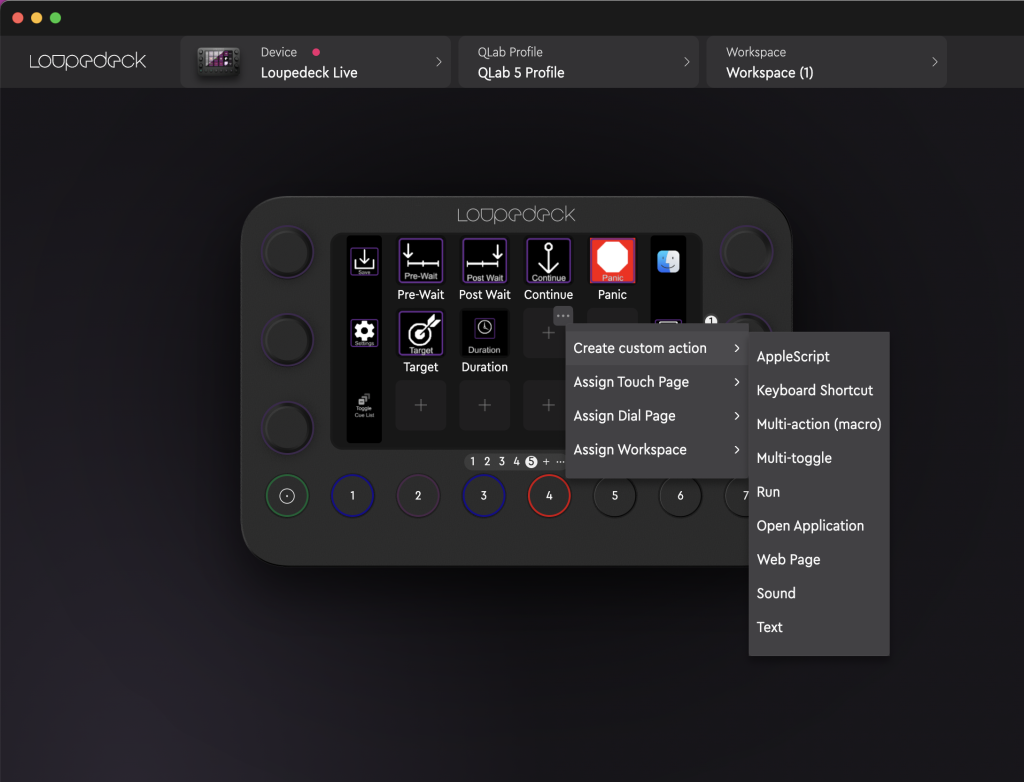 Merging the two together, this Loupedeck profile attempts to target most of QLab's functions.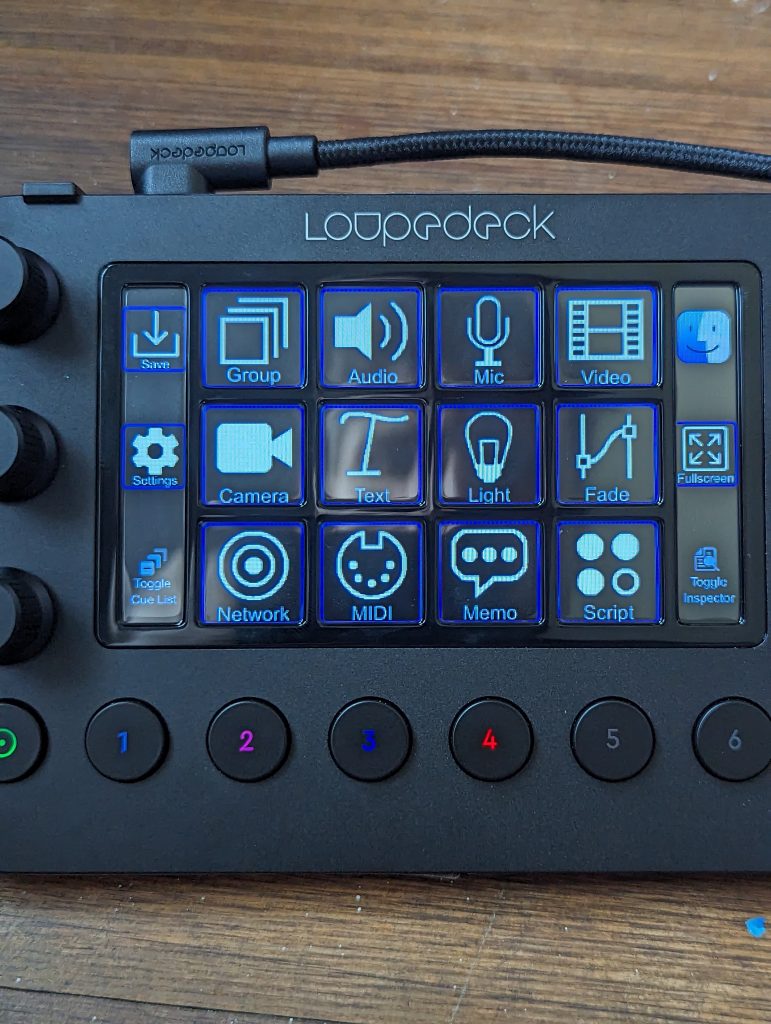 I've made various pages to create cues, build shows, and even a separate page with time, BPM, and a stopwatch to use during shows.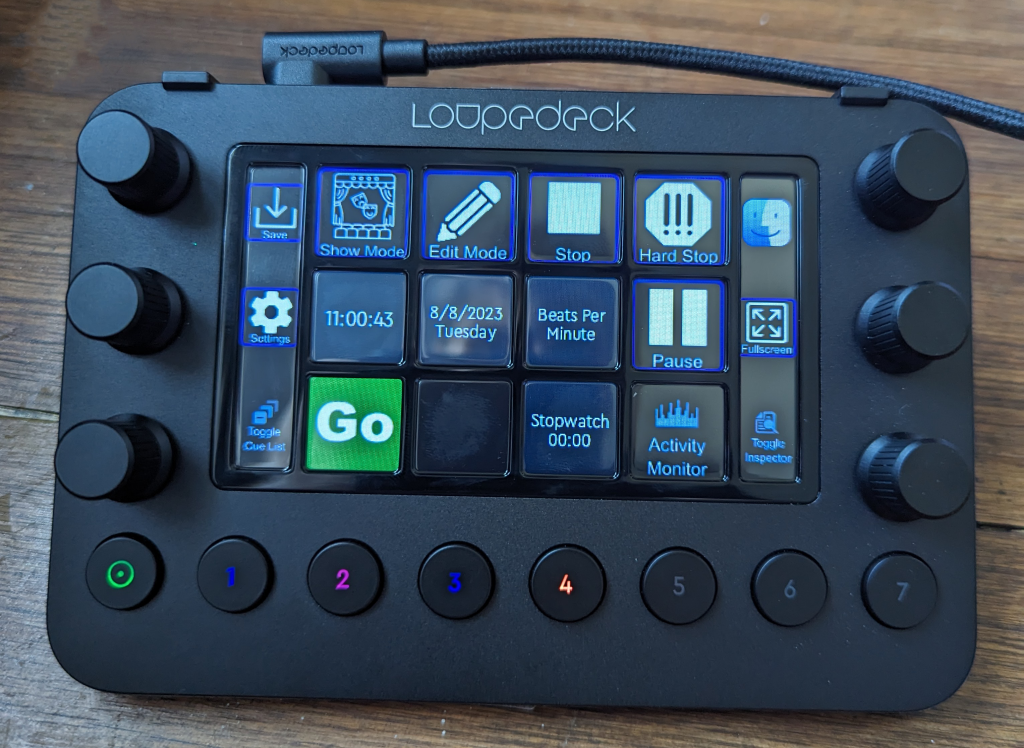 The QLab profile can be downloaded directly from the Loupedeck marketplace with links to the AppleScripts for both QLab 4 and QLab 5. https://marketplace.loupedeck.com/asset/QLab
Once the profile is installed, you can easily rearrange the icons/actions, create custom pages, and make a profile that works for you (without spending all the time it took me to put it together:).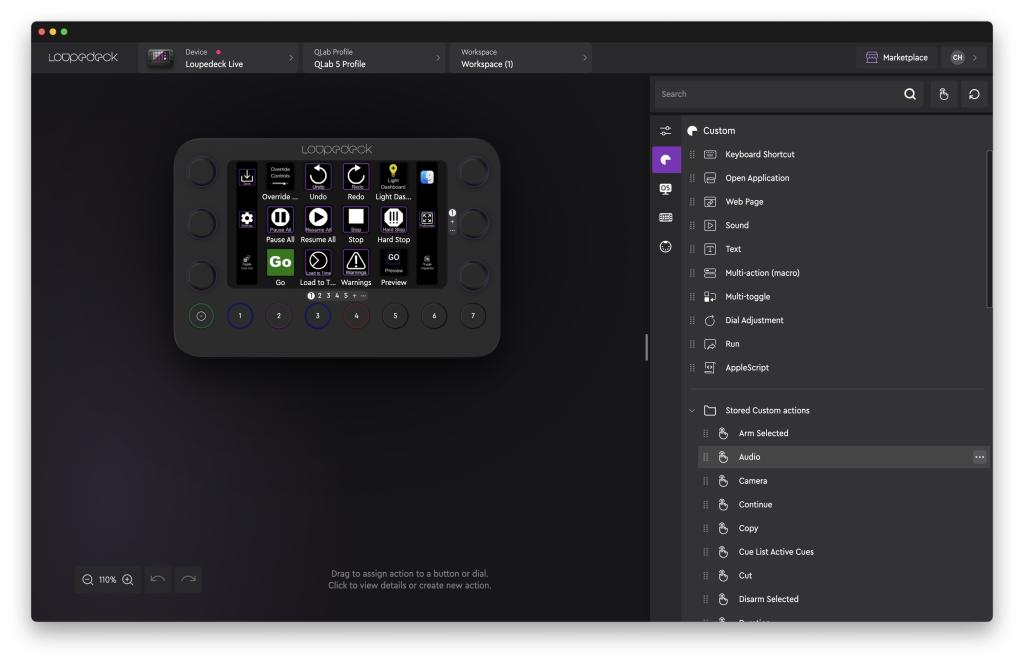 It was fun making it, I hope you enjoy using it.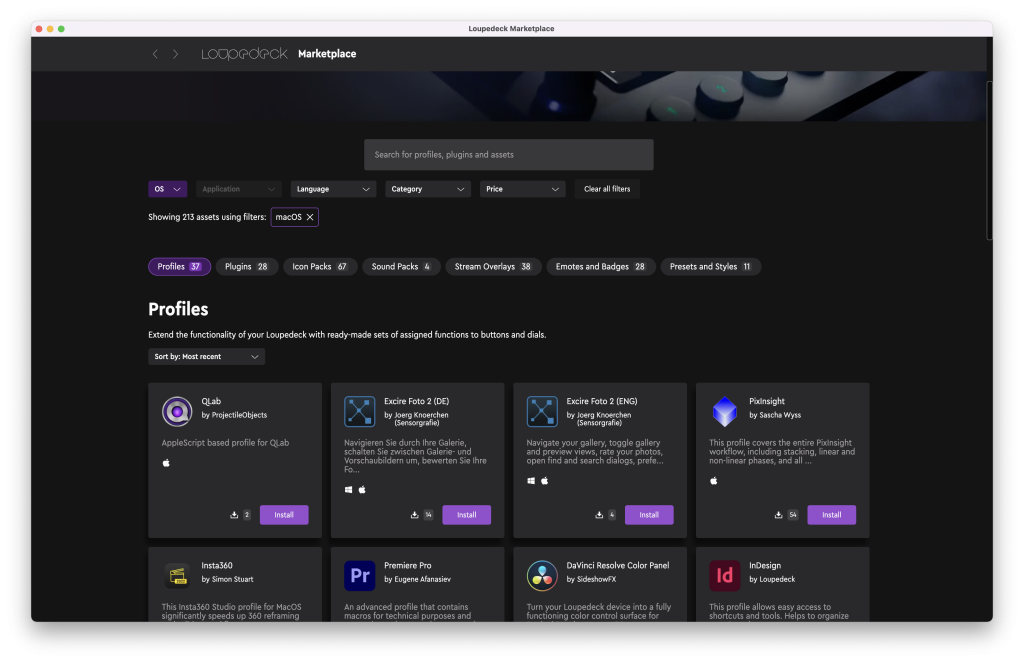 Info from the ReadMe file:
This is a LoupeDeck profile for QLab 4 & 5 (https://figure53.com/).  It was created using a Loupedeck Live. Some tools inside QLab are not accessible by keyboard shortcuts only, so custom AppleScript commands have been written for them.

When you download the package, please install the additional AppleScripts using the Loupedeck Mac Application tool.

The names of the AppleScript correspond to the Loupedeck action.  

Currently the rotary dials are not set.  You can use them for midi control, volume control, and/or other functions as you prefer.

There are additional icons in the icons folder pack that have not been assigned. As well as other scripts and shortcuts that have not been added to a specific layout, but are in the stored actions area of this profile.

Everyone's preferences are different, feel free to arrange these however you wish.

This profile was put together by ProjectileObjects (https://projectileobjects.com/) in between making a profile for VIDVOX, the makers of VDMX (https://vidvox.net/).

Thank you to LoupeDeck for provided a controller.

Note: Some of these AppleScripts use keystroke or key codes.  You may need to change your accessibility preferences to give permissions for these scripts to work correctly.  Additionally, if one or more of these scripts do not work.  Please contact [email protected].  Tell us where you are located, which country keyboard is assigned to your system, and any other details that might help us to fix the problem.  Thanks!

Figure 53® and QLab® are registered trademarks of Figure 53, LLC. ProjectileObjects LLC., VIDVOX LLC., and LoupeDeck Ltd. are not affiliated with with Figure 53, LLC and this profile has not been reviewed nor is it approved by Figure 53, LLC