This is the first iteration of this project / design. More to come of this in 2022 ( a lot more! )
Code Orange was preparing for Slipknot's KnotFest Roadshow in late 2021. We had talked about a few ideas to boost their stage design with the limitations that we could not use LED screens. Most of their shows would be in daylight / sunset, and everything needed to be durable and portable.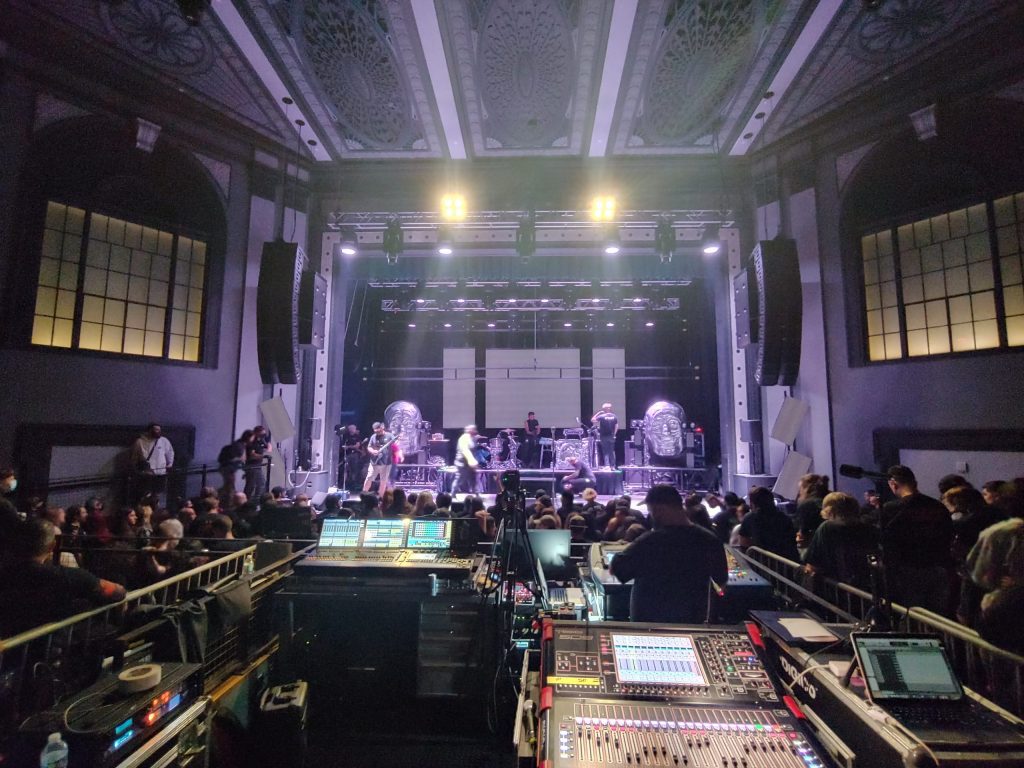 Several design ideas and concepts bounced back and forth until we landed on a large design of their Mud Man mask, created by Jason Baker for Code's Underneath album.
Since then, the band has been pressing out masks for fans and wanted to bring something larger to life.
The original idea was to press out larger masks in clear plastic that could be rear-projected, lit, or animated with LED screens (in the future), but in the time crunch that we were all in, we made best with what we had and pressed them out in a black ABS plastic with the help of Nethercraft.
I used a combination of CNC cutting to cut layers and then hand carved our wooden mold with an angle grinder before handing it over to Nethercraft for vacuum forming. Thanks to HackPGH for access to the CNC machine!
From there, Shade Balderose and I cut and painted the masks metallic chrome before we tossed them into the tour trailer and sent them on their way.
I made custom stands out of EMT conduit, and we made five identical masks for the tour. With the extra benefit that they stacked inside of each other and were compact enough to fit in the fully loaded gear trailer.