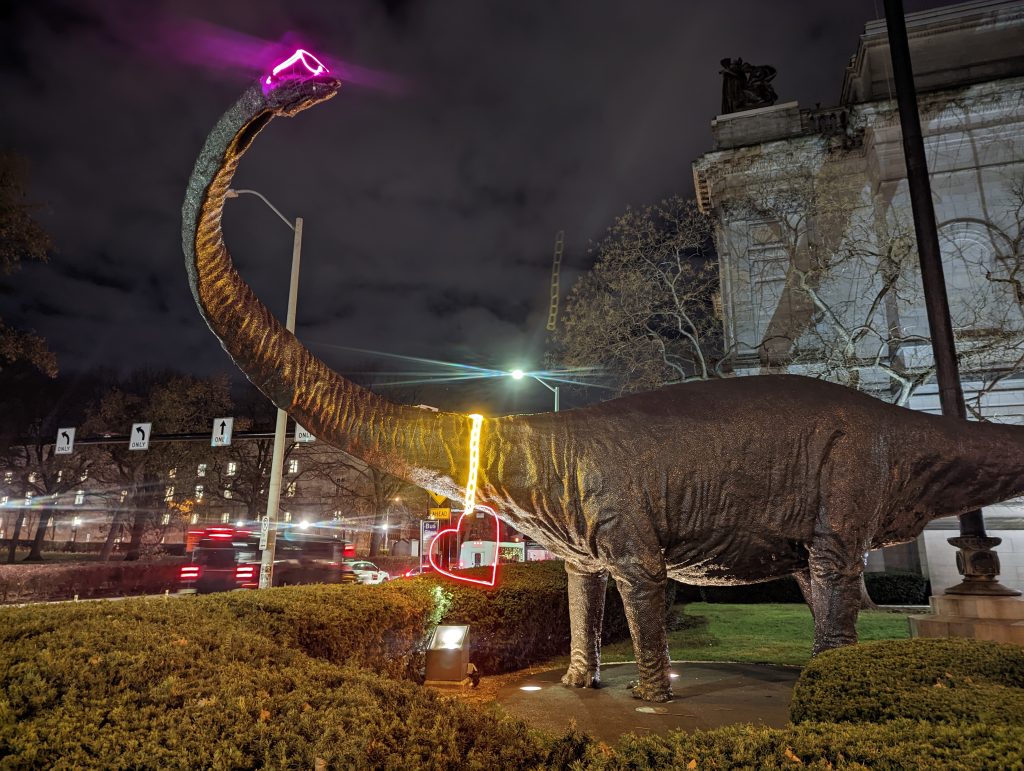 In late 2022, a festive occasion presented itself in Oakland, Pittsburgh, where Dippy the Dinosaur, located outside the Carnegie Museum of Natural History, was illuminated to commemorate the Glowland festival. To add to the merriment, Dippy was adorned with neon pink sunglasses and a gold chain featuring a heart pendant.
It was our honor to deck out Dippy, and we can't wait to do it again next year!
Thank you to all those who helped us put this together. Jennifer Zaltman, Leah Friedman, Asa Sloss, Oakland Business Improvement District, Aaron Hritz, Tim & the crew at the museum.